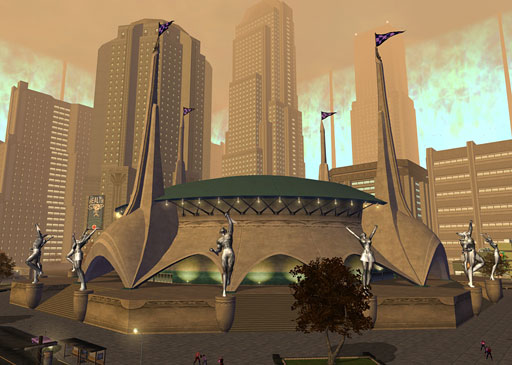 The heroes of Paragon City face constant danger every day. In order to prepare for that risk, they must constantly seek new ways to improve their skills. In the Arena, heroes will be able to test themselves against the other defenders of Paragon City and gain recognition as the best of the best. Statesman wants you…to train in the Arena. Do you have what it takes to rise to the top of the ranks?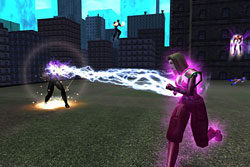 Player-Vs-Player Arena Matches!
Heroes now have the opportunity to compete against each other in a variety of battle scenarios designed to hone their fighting skills to incredible levels!
Solo, Team or Supergroup slug-fests for characters of all levels.
Arenas are found in zones accessible to all levels of characters: in Galaxy City, Talos Island, and Peregrine Island.
Matches can be preset or customized by the players.
Options include pick-up instant matches or scheduled events between teams and supergroups.
PvP is only done with the consent of each player involved.
Includes constantly updating Ranking System where players see their character's ranked among the best of Paragon City.
Winners in the Arena matches gain recognition and the losers gain valuable battle experience without earning character debt.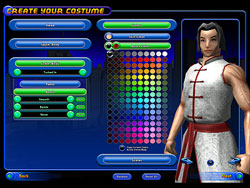 New Costume Selections!
The award-winning character creation system has expanded to include all-new costume choices for the players to customize their heroes!
A robust selection of Anime-inspired costumes add another level of depth to the characters created by the players.
Body & Face Scaling Feature!
Players can break the mold even further by utilizing this new addition to the character creation system.
New face and head types provide players with the ability to create original hero designs that are truly unique to the super-powered character genre.
Updated Mouse Controls!
This new feature allows players to control their characters movements with just the mouse.
Coalition Chat Feature!
Different Supergroups will now have the ability to communicate with each other as they team up to simultaneously take on the largest menaces found in City of Heroes!